The Criminal Injury Compensation Scheme (CICA Scheme) is a government funded scheme designed to compensate blameless victims of violent crime such as sexual abuse and assault. The scheme is administered by the Criminal Injuries Compensation Authority (CICA).
The current scheme applies to all those who have sent an application on or after the 27th of November 2012. CICA UK's aim is to help victims of crime claim compensation using the CICA scheme to do so.
Rules of the CICA Scheme
Although the CICA scheme aims to help as many people injured by crime as possible there are certain rules that apply which are set by Parliament. These rules are there to make sure the compensation is awarded fairly and to avoid fraudulent claims.
Getting help with your CICA schema application
CICA UK are here to guide you through the process of claiming compensation for your injuries through CICA. We can provide invaluable free advice with an initial consultation to discuss what has happened, what services we can provide for you and if you are wanting to apply for compensation we will also guide you through the whole process of application.
The amount of compensation depends on the severity and nature of the injuries sustained, the effect the injuries have had on your life since the incident and whether or not this has affected your life financially since the accident.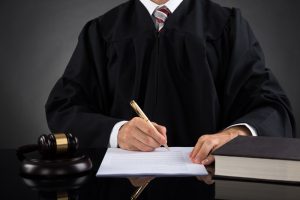 The CICA scheme uses a tariff system to calculated the amount of compensation.
CICA Scheme tariff
The CICA Scheme uses a 35 tier system split into two sections to decided the compensation amounts for the claim, the tiers are Level A1-A20 and B1-B15. The minimum amount for a successful claim on the scheme is £1,000 with the maximum being £250,000.
The scheme splits compensation amounts into two parts, part A and part B.
Part A of the CICA tariff covers injuries such as burns, paralysis, medically recognised illness, mental injury, peripheral sensory nerve damage and motor nerve damage as well as injuries to the head and neck, upper limbs, torso and lower limbs.
Part B of the tariff covers fatal injuries, physical abuse in adults, sexual abuse, child abuse, infection as a result of sexual abuse and loss of foetus.
The specifics of the tariff are as illustrated in the following tables.
| | |
| --- | --- |
|  Level A1 | £1,000 |
|  Level A2 | £1,500 |
|  Level A3 | £1,800 |
|  Level A4 | £2,400 |
|  Level A5 | £3,500 |
|  Level A6 | £4,600 |
|  Level A7 | £6,200 |
|  Level A8 | £11,000 |
|  Level A9 | £13,500 |
|  Level A10 | £16,50 |
|  Level A9 | £13,500 |
| Level A10 | £16,500 |
| Level A11 | £19,000 |
| Level A12 | £22,000 |
| Level A13 | £27,000 |
| Level A14 | £33,000 |
| Level A15 | £44,000 |
| Level A16 | £55,000 |
| Level A17 | £82,000 |
| Level A18 | £110,000 |
| Level A19 | £175,000 |
| Level A20 | £250,000 |
| | |
| --- | --- |
| Level B1 | £1,000 |
| Level B2 | £1,500 |
| Level B3 | £2,000 |
| Level B4 | £3,300 |
| Level B5 | £4,400 |
| Level B6 | £5,500 |
| Level B7 | £6,600 |
| Level B8 | £8,200 |
| Level B9 | £11,000 |
| Level B10 | £13,500 |
| Level B11 | £16,500 |
| Level B12 | £22,000 |
| Level B13 | £27,000 |
| Level B14 | £33,000 |
| Level B15 | £44,000 |