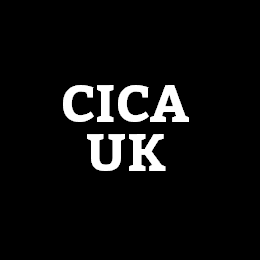 Who can claim rape compensation? 
Rape compensation can be awarded to anyone subject to non-consensual penetrative sexual activity. Rape and sexual assault are forms of sexual violence; the Criminal Injuries Compensation Authority (CICA) aims to provide financial aid for survivors of this terrible crime. Rape can affect anyone and survivors can make a claim even if the assailant has not been identified. 
If you are wondering "will I be protected throughout my rape claim?" the answer is yes. Keep reading to find out more.  
How do I claim compensation after rape? 
Rape is a deeply personal and traumatic crime. Reporting what happened to you can feel overwhelming and as though you are reliving it. There are places called Sexual Assault Referral Centres (SARCs) where you can receive confidential medical and practical support. At SARCs, you can also receive advice from specialists who can talk you through your options regarding reporting the rape to the authorities. 
It is your decision whether or not you report rape to the police. However, To claim rape compensation, you must have reported the crime to the police and have done so within a reasonable time frame.  You should also arrange a medical exam where possible, as this may support your case. Next, you should propose your claim to the CICA within two years to be eligible for compensation. In some cases, there are exceptions to the CICA's two-year rule (historical cases, for example). It is always easier to put forward a claim within two years but due to the complex rules, it is always worth speaking to a professional if you think you could be entitled to compensation. 
Will I be protected throughout my rape claim?
You don't have to attend court for a CICA claim to be considered following a rape assault. For this reason, If you decide to go ahead with the claim process, your case will be strictly private and confidential. Only the CICA, the police, your doctor (GP) and your solicitor if you decide to instruct one will be involved in the process. The assailant will not be informed of your compensation application nor will they have any way of finding out about the claim. Given what you have been through, it is completely understandable to have reservations about making a claim. However, rest assured that your case will be completely anonymous. 
What further support is out there for rape survivors?
As well as visiting a SARC, survivors of rape can receive advice from organisations such as rapecrisis.org.uk. You can call their helpline or visit a specialist at one of their centres. Whatever you decide to do, it is important to remember that what happened was not your fault.  There are people out there who can help you to come to terms with what happened and give advice about your options should you decide to take legal action.
Get in touch 
if you are wondering "will I be protected throughout my rape claim?" and want to know more, please get in touch with our team of dedicated, empathetic solicitors on 0151 242 5111. At CICA Claims UK we understand the devastating effect rape can have on your physical and psychological well-being; throughout the whole process, we will be there to guide you and hold your hand. You also have the choice to speak to someone of the same gender as you if it makes the compensation process more comfortable.